Let InterHAND.net to promote your site and provide the maintenance it requires.
You know that sometimes it is hard to find your webmaster or the guy who simply created your company identity a long time ago. Here at InterHAND.net we care about our customers and we keep backups of all designs and published jobs approved by you. A large backup is always available at our offices with all your ideas and custom designs.
We have the following ideas for you, please ask which ones are required and we will reply with a quote, you can adjust your budget to your needs. Why pay for something that is not going to be used? Just pay what you use, if something extra is required, we will just re-adjust the budget for your convenience.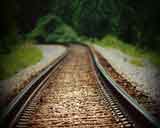 More Information related...
Posicionamiento en buscadores
SEO Process